History
It has been 7 years since the work began on Mylle, and 5 years since we launched officially. Mylle was the first to produce a two-ring pool, and use patterns that spoke to people who were interested in interior design - appealing to chic adults instead of splashing kids. It caught on quickly, and Mylle is the only inflatable pool brand to be carried at luxury retailers across the globe, like Holt Renfrew, The Conran Shop, Selfridges, Globus, Nordstrom, MoMA, and more. And though we were first to market, we remain ahead of the pack with the most sophisticated design, high end materials, and unparalleled customer service.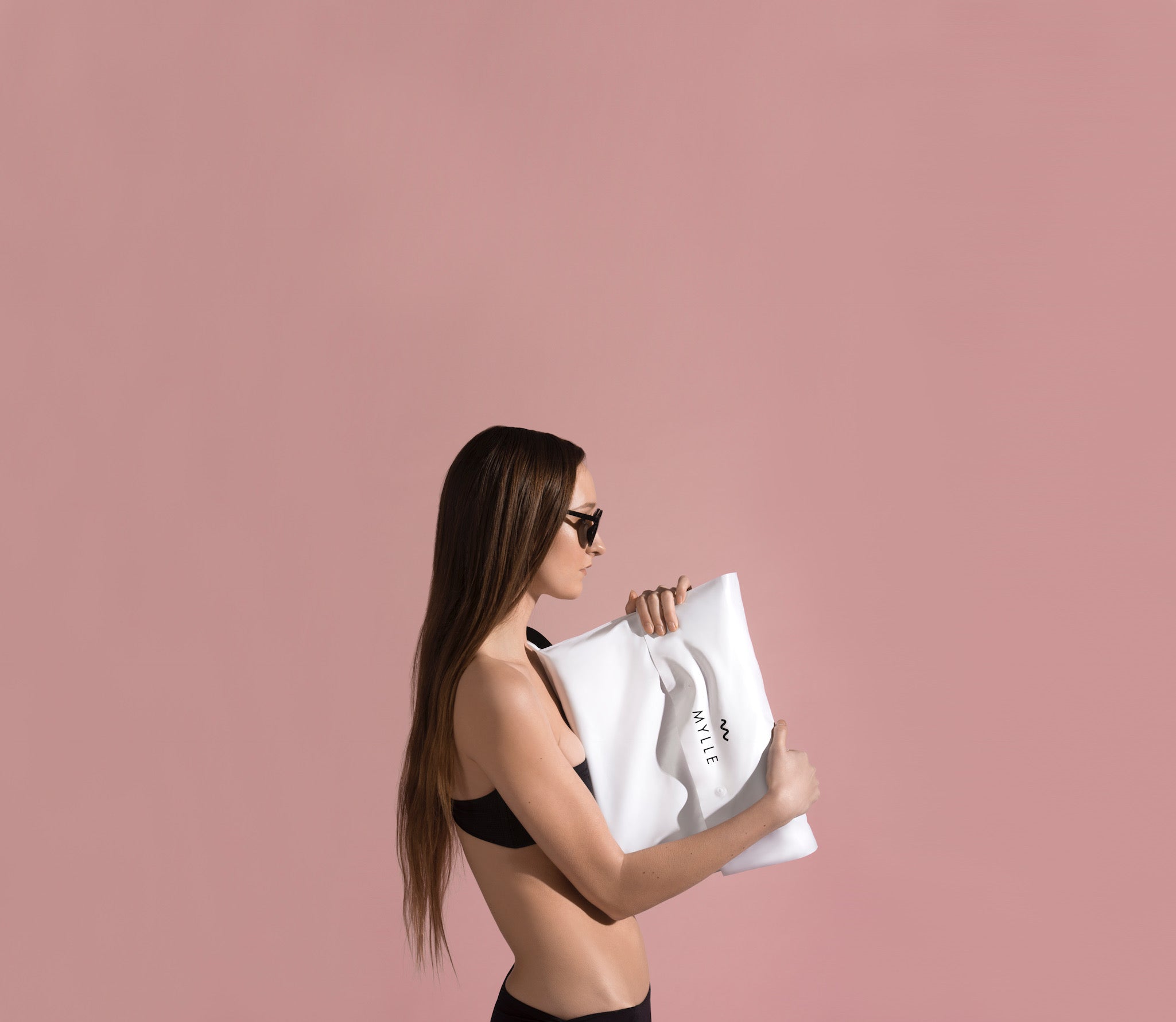 2018
Mylle launches by introducing the first interior design quality inflatable pool. Strikingly minimalist with only two rings in a single iconic grid print, packaged in a beautiful envelope.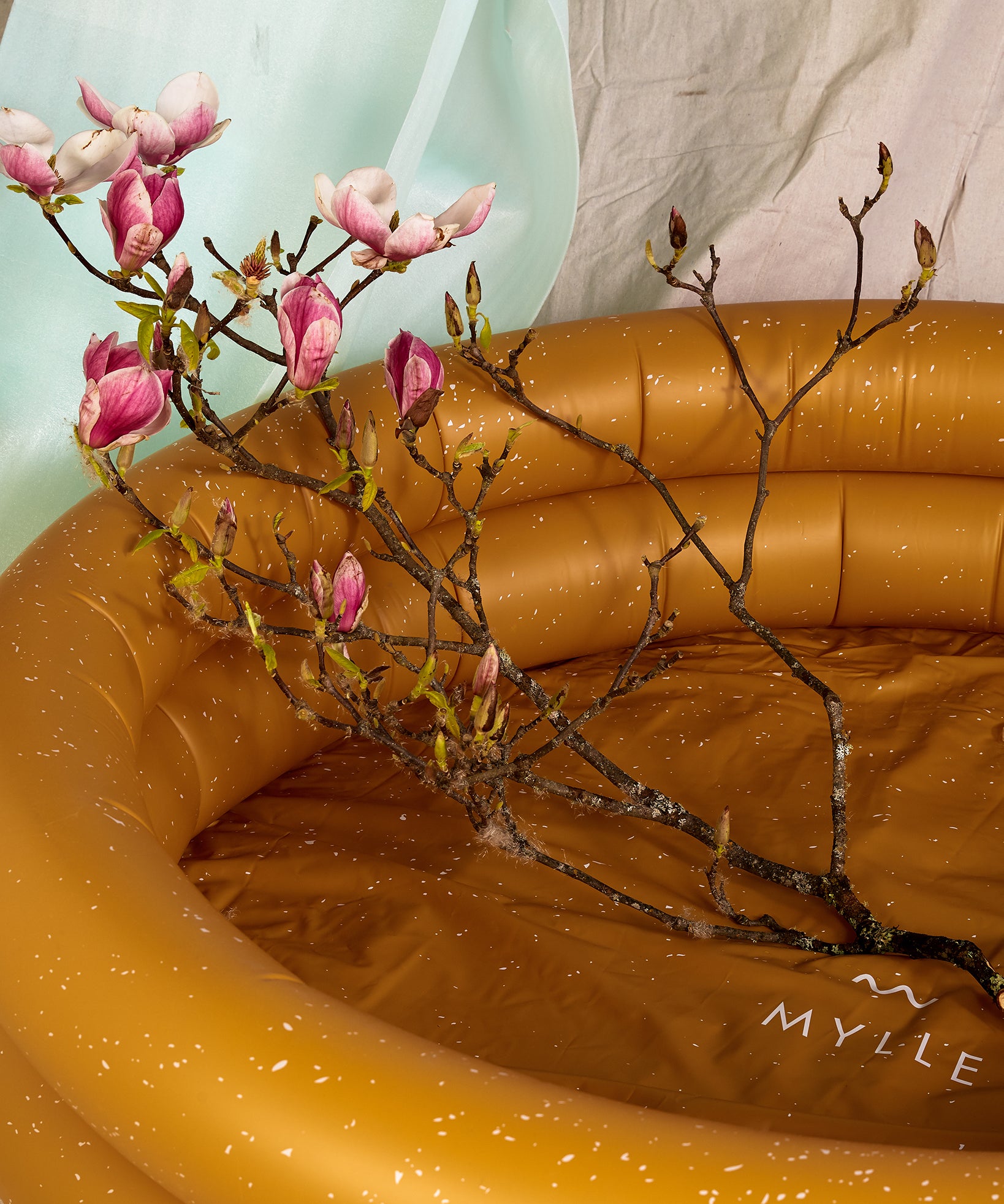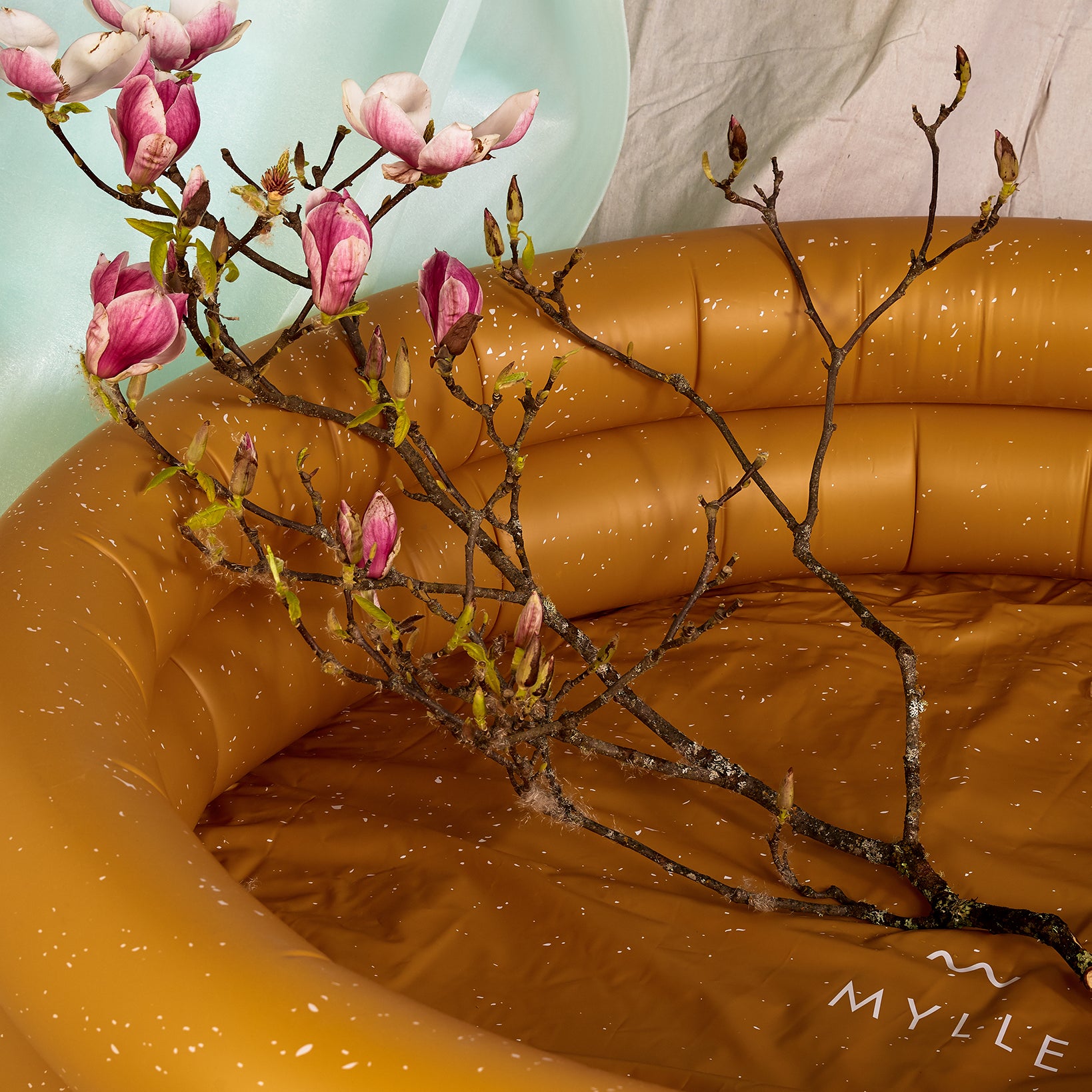 2019 - 2023
Mylle continues to introduce more design-oriented pools, while scaling up the operation to include wholesale, press partnerships and international fanbase. We have been quietly in product development in tandem with scaling up our operation, to be ready to meet the moment to expand the brand.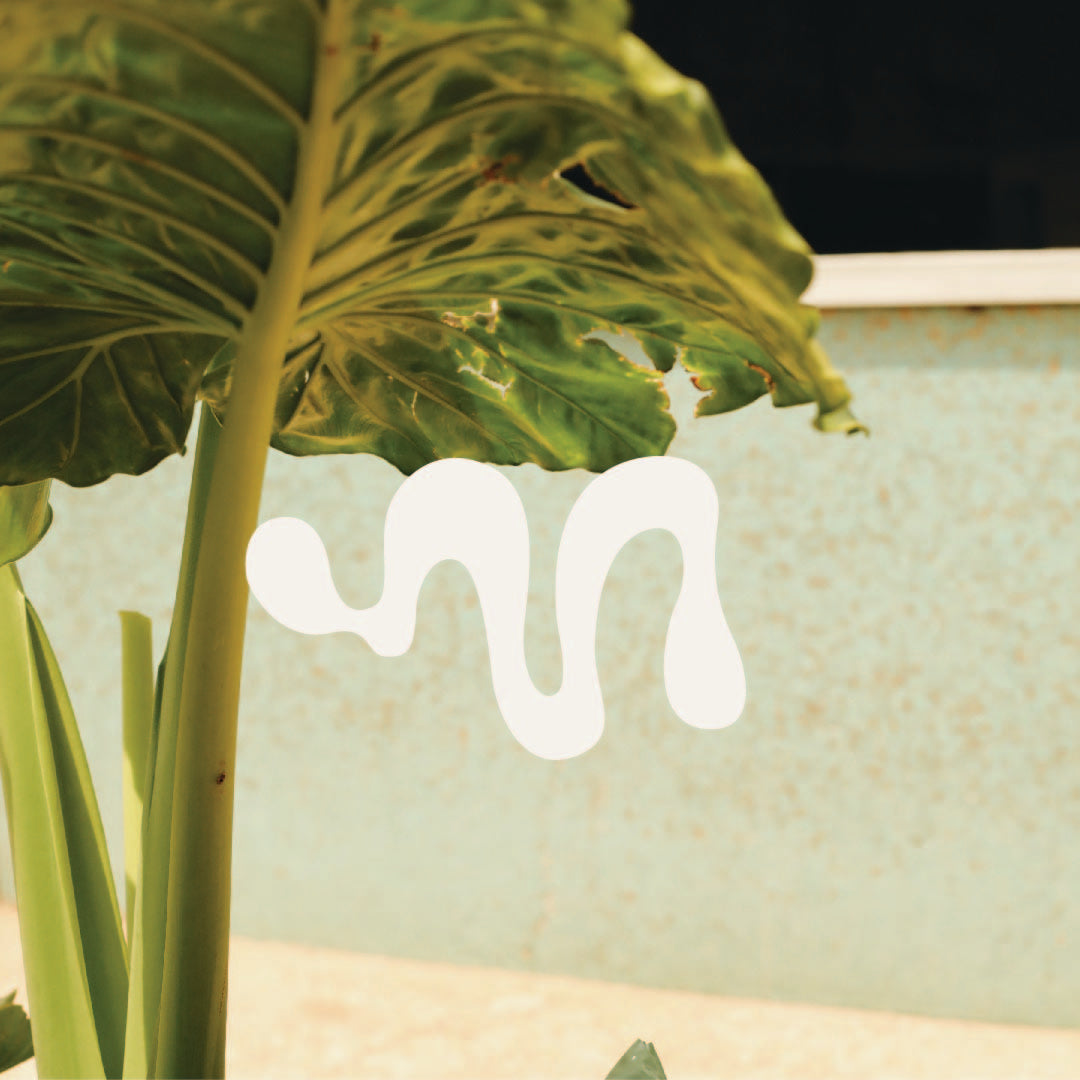 2024
Building on the loyal customer base and strong understanding of what customers want but doesn't currently exist, Mylle is launching into 3 new product categories in 2024.
Our Founder
Kris Myllenbeck is a fashion industry veteran, with over 15 years experience styling campaigns for major American brands like Nordstrom, Nike, and Microsoft. She began Mylle in the same way that brings so many others to entrepreneurship: she couldn't find a pool to suit her urban townhouse, so she set out to create one. She has 100% bootstrapped Mylle, doing most of the jobs herself and funding its creation by working as a freelance stylist. She lives in Seattle, WA with her boyfriend, their two kids, and a gorgeous standard poodle.